HGH – Should It be Legal or Illegal in Sports
If you haven't already heard both sides of the debate about whether or not HGH should be legal or illegal when it comes to use in sports. There are a number of reasons that experts lean to both sides of the debate and even coaches can't agree on what the right decision is.
Up until not so long ago, human growth hormone was widely used because there was no way to detect its use. HGH was not detected in the traditional urine test used for steroids. Instead, it requires a blood test. One summer in Nebraska the state patrol arrested a number of men, charging them with running a steroid ring in Lincoln. The men were suspected of receiving and distributing steroids and HGH from NYC to weight lifters and athletes.
Arrests for steroids really isn't the story here, but if these men were distributing HGH to athletes that's really the story here. If you use steroids you are likely going to get caught because of screening but up until recently when HGH was actually banned if you used HGH you only ran a minimal risk of getting caught. The question that keeps coming back is should the use of HGH be illegal in sports?
Christian Strasburger, MD, Professor of Medicine and Chief of Clinical Endocrinology at Charité Universitätsmedizin Berlin, wrote the following information in a 2007 Question and Answer article titled The Researcher's Perspective, published in the second issue of Play True:
"HGH has... been used widespread because it was considered undetectable and the known physiological effects of growth hormone are muscle building as well as lipolytic and therefore providing energy substrates which cheating athletes obviously fancy... If clean athletes are to compete on a level playing field, then hGH detection must be implemented."
2007 - Christian Strasburger, MD
What Is HGH?
HGH, Somatropin or human growth hormone is one the many important hundreds of hormones circulating in the body. In fact, it's one of the key hormones according to Dr. Don Catlin, director and founder of the UCLA Olympic Analytical Laboratory.
It is produced in the pituitary gland that is found in an area of the brain where it's protected. It released HGH into the blood stream where it is then carried to the organs.
"Human-growth hormone affects many different organs too numerous to mention," Catlin said.
It is part of the body processes relating to bone strength, growth, strength, endurance, protein formation and tissue repair. All of these areas are important to athletes. The theory is that using HGH can make athletes perform better and thus give them a competitive edge.
There are a number of medical condition that HGH injections, which is synthetic HGH, are used for, but sport performance is not one of them and almost all sports have banned their use, putting HGH in the same class as steroid use. This also creates a great deal of debate since research isn't necessarily backing this train of thought.
Charles Schumer, US Senator (D-NY), before the Feb. 28, 2007 US senate session, made the following comments while speaking on behalf of Senate Bill 877 - Controlling the Abuse of Prescriptions Act of 2007:
"No one disputes that HGH has some important medical benefits - adults with AIDS, children with serious kidney disease can benefit from small, carefully administered doses of HGH. But in the wrong hands, HGH can lead to serious problems. Some of the worst side effects include cancer, heart disease, gigantism, impotence, menstrual problems, and arthritis... If a sports star says it is OK to illegally take... HGH... it is almost certain children will follow. We have to make sure dangerous substances can only get to the small number of people who need them... The widespread growth of human growth hormone in Major League Baseball has put a cloud [over] our national pastime."
Feb. 28, 2007 - Charles Schumer, JD
HGH Study
One of the most current studies took 103 - 18 and 40 year old male/female athletes. For a 2 month period they were given HGH injections or a placebo. Some men were also given testosterone, which is also a banned substance.
The study did show that HGH appeared to take off about a half a second in a 10-second sprint that was >100 meters. This might make the difference between first and last in a sprint but the reality is in almost any other sport it would be an unnoticed gain.
The Annals of Internal Medicine said that the participants who took HGH lost body fat and gained lean body mass, but it was most likely the result of water retention.
Swelling and joint pain were the most common side effects of human growth hormone. The researchers did have some limitations. For ethical reasons, the researchers could not test the hormone in elite athletes and these athletes also received less HGH for a short period of time so they would not be reported for illegal use. Larger doses for longer likely would have far more benefits but there could also be more side effects.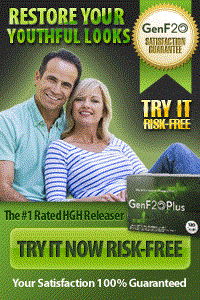 "It's not a trivial thing to do a study like this. I think they did a very good job," said Dr. Andrew Hoffman of Stanford University, who was involved in a 2008 review of growth hormone research.
The Dr. Gary Wadler, the director general, of the World Anti-Doping Agency, helped pay for the study, wasn't surprised by the results and feels that they will be able disprove the inaccuracies that HGH gives players an edge.
"There are those who are of the mind that there is nothing wrong with using or even encouraging the use of performance-enhancing drugs such as... HGH. Obviously, I strongly disagree with such a premise. Sport is a contest in character, not in chemistry or pharmacology. Not only is doping dangerous to one's health, it blatantly violates the spirit of sport, and at least in the United States, the use of... HGH for performance enhancement violates federal law.
According to Drug Free Sport's Frank Uryasz, "One reason we've believed athletes, particularly collegiate athletes, have not been using much human-growth hormone is that it's tremendously expensive."
A journalist from Outside Magazine who experimented with HGH in 2003 said he paid out $730 a month for his HGH. That will deter a number of people from even trying it. Collegiate athletes could never afford it.
So are athletes using HGH? Is it boosting their performance? And should it be an illegal substance in sports. Yes athletes are using it, but it can be tested for so often it's in a situation where they are trying to recover from an injury. No ,re is no proof of significant performance improvement. Yes and no to being illegal – it all depends on who you are talking to and their point of view. It's likely this will continue to be debated for some time.
Try Genf20 Plus For 67 Days Risk Free!